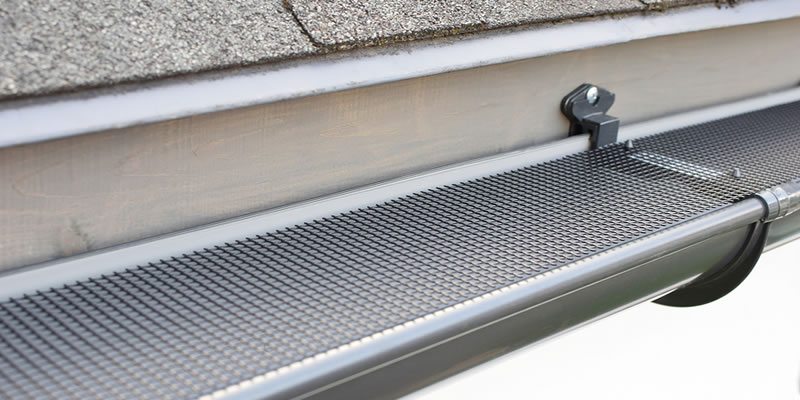 Sick Of Cleaning Out Your Gutters?
Your roof works as a natural collection system for organic debris and thanks to the wind and rain all of this debris ends up in your gutters.  So, a couple of times a year you either have to climb up on your roof or hire someone to come out and clean them for you.  There is a better way.  Installing a gutter leaf guard system will reduce your gutter cleaning requirements to only once every 1-2 years depending on how many trees surround your home.
Gutters4Hire is a gutter installation company based out of Yulee, Florida and serving Northeast Florida and Southeast Georgia.  We specialize in the installation of several different types of gutter protection systems.  There are a few options available depending on the type of gutters you have, the strength of their hanging system, and how much debris your roof sees annually.
Our Gutter Protection Systems:
Are made with Aluminum, stainless or coated steel.
Can be installed on 5″ or 6″ gutter systems.
Use high quality fasteners and hardware.
Reduce your gutter cleaning requirements.
If you'd like to request an estimate to have gutter guards installed on your home or building please give us a call (912) 576-9209 or fill out the online form and we'll get right back to you.